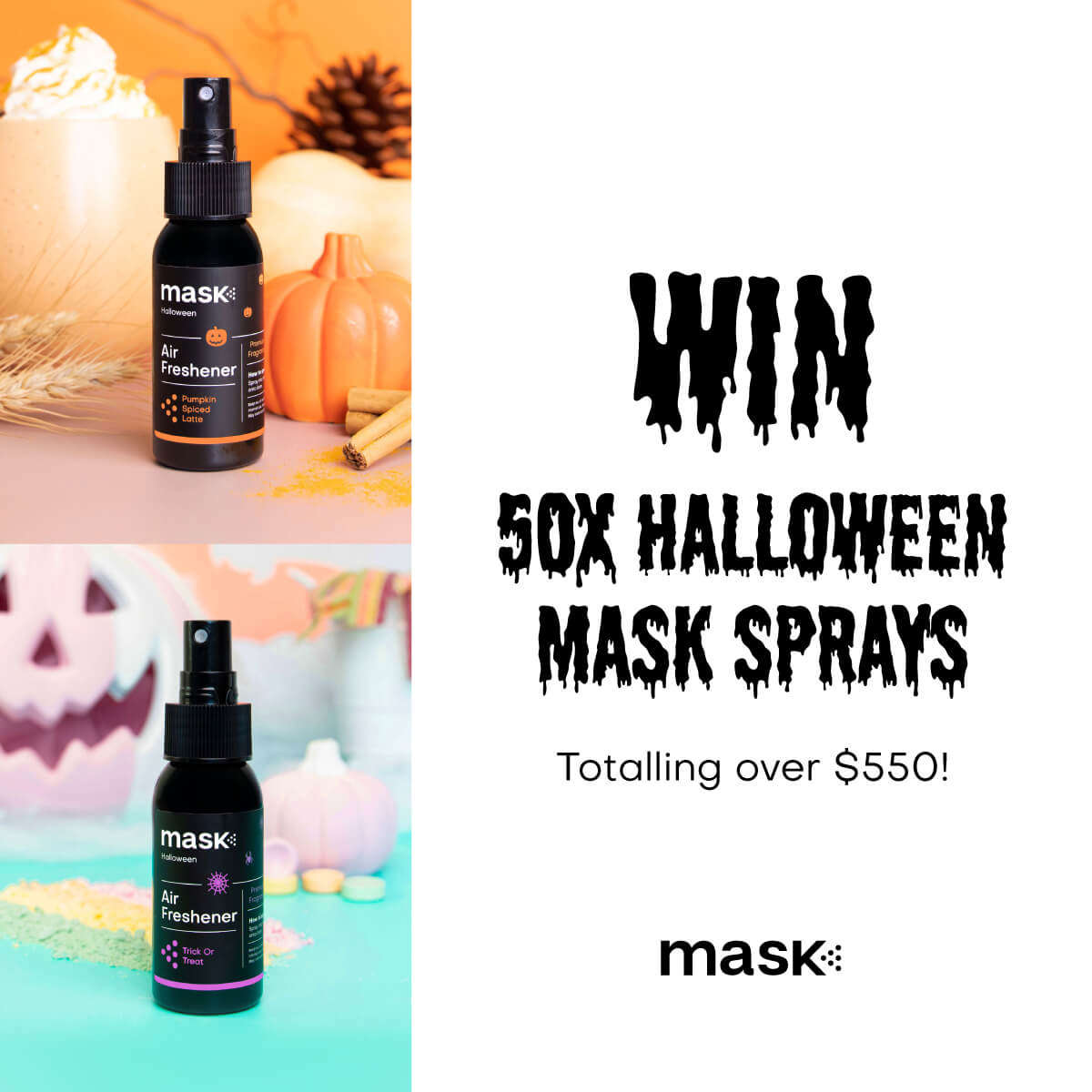 Win 50x Mask ($550+) sprays to giveaway for trick or treat!

Be the BEST treat giver on the streets this Halloween and give the TREAT of Halloween-scented Mask sprays!
(instead of candy or dentist bills 🤣)

We are giving away 50x bottles to ONE lucky winner!

🎃 25x Pumpkin Spiced Latte Air Fresheners
🍭 25x Trick or Treat Air Fresheners


To be in the running simply sign up BELOW using your email or SMS!