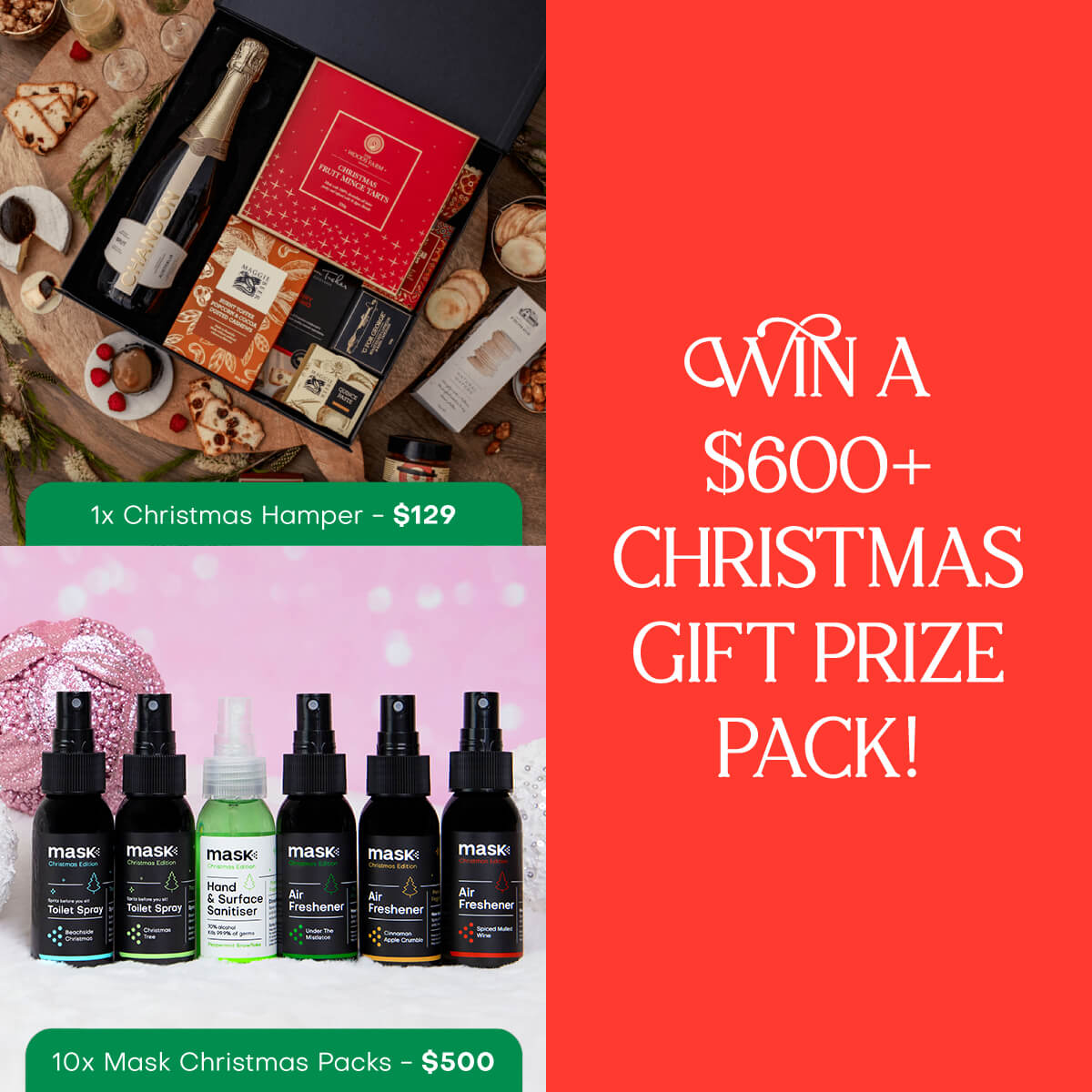 We are feeling festive!

Bring the smell and spirit of Christmas into your (and your loved ones) home - with our 10x limited edition Mask Christmas Packs and a Christmas Hamper!

Each Christmas Pack includes the following 6x Mask Sprays:
🍷 Hot Mulled Wine Air Freshener
🎅🏻 Under the Mistletoe Air Freshener
🥧 Cinnamon Apple Crumble Air Freshener
❄️ Peppermint Snowflake Hand Sanitiser
🎄 Christmas Tree Toilet Spray
🏖 Beachside Christmas Toilet Spray

The prize will be shipped to one lucky winner on the 16th December - just in time for Christmas!


To be in the running simply sign up BELOW using your email or SMS!