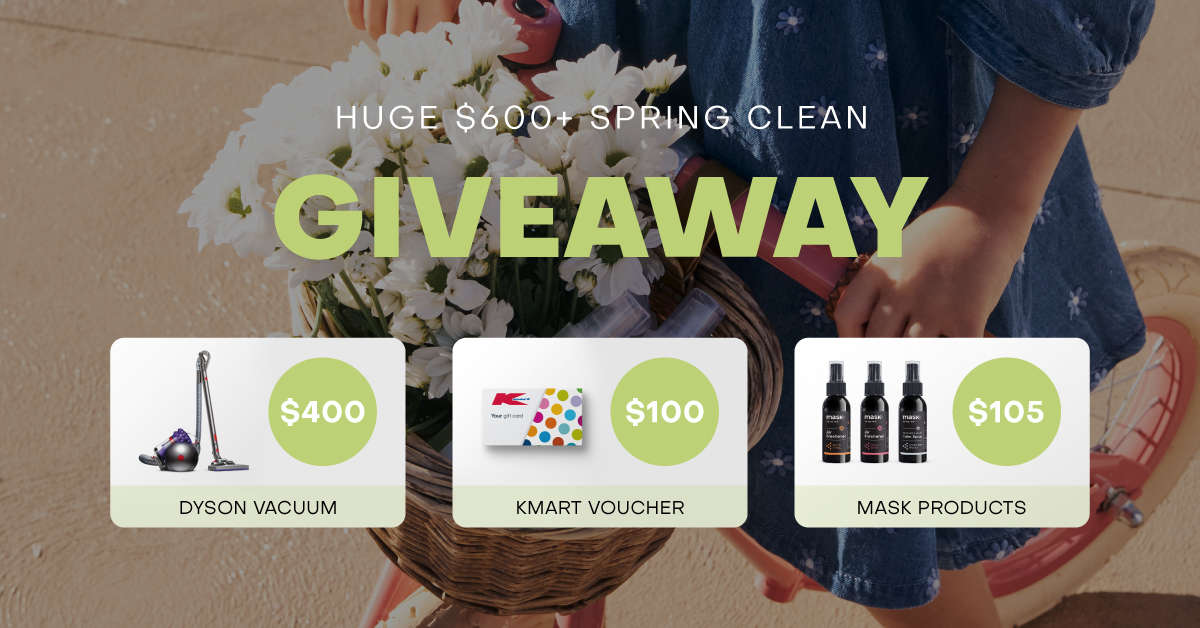 Win Yourself THREE Ultimate Spring Smell Sets - valued at $185 each!

Take your Spring cleaning to the next level this year with Mask's premium Diffuser, Air Fresheners, Toilet Sprays and Hand & Surface Sanitisers.
To celebrate the change of seasons and say BYE-FELICIA to another Winter - we are giving away the following to one lucky winner:


Reed Diffuser Set
🥥Coconut & Lime Refill 🌊Byron Bay Breeze Refill 🍊 Mandarin & Lime Refill
Mask Air Fresheners 3-Pack
🥀Black Currant & Rose Petal 🌺Lychee & Peony 🌸Cherry Blossom
Mask Toilet Spray 3-Pack
🍋 Lemon Myrtle 🍉Watermelon 🍇Black Raspberry & Vanilla
Hand & Surface Sanitiser 3-Pack
🥒 Cucumber & Melon 🥑Avocado & Mint 🌹Pink Rose & Jasmine
To be in the running simply signup using your email or SMS!